17/11/2017 | Industry, International
Barry Callebaut signs unique deforestation free cocoa commitment
In the wake of the climate discussions in Bonn, the leading cocoa and chocolate companies signed together with the Ivorian and Ghanaian governments the Frameworks for Action of the Cocoa and Forest Initiative on 16 November.
16/11/2017 | Packaging
Bosch Packaging wins German Design Award 2018
The Sigpack VPF (Vertical Platform for Flat Pouches) from Bosch Packaging Technology, the first freely scalable flat pouch machine, has been honoured with the German Design Award 2018 in the Excellent Product Design category.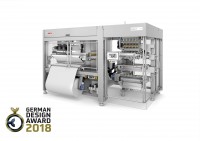 15/11/2017 | Packaging, Association
FFI: folding carton industry reports autumn upturn
Following the first half of 2017, when the figures recorded in all end-use segments were slightly lower than in the previous year, a considerable increase in order intake in the folding carton industry is leading to a substantial upturn in business during the autumn.
08/11/2017 | Industry, International
Remco J. Steenbergen succeeds Victor Balli as CFO of Barry Callebaut
After serving as Chief Financial Officer of the Barry Callebaut Group since February 2007, Victor Balli (born 1957) has decided to retire from his executive function effective February 28, 2018. The Board of Directors has appointed Remco J. Steenbergen (born 1968, Dutch national) as new CFO and member of the Executive Committee effective March 1, 2018.
08/11/2017 | Industry, International
Barry Callebaut: sales volume significantly above the market growth
The Barry Callebaut Group increased its sales volume by 4.4% to 1.914 m tonnes in fiscal year 2016/17 (ended August 31, 2017), which is well above the global confectionery market growth rate of 0.1% (source: Nielsen, August 2016 to September 2017 – 26 countries).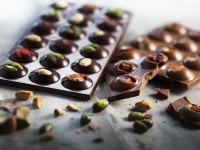 06/11/2017 | Ingredients, Particulars
Naturex announces new Chief Scientific Officer
Naturex, a global leader in natural specialty ingredients, strengthens its senior management team with the appointment of Sarah Martin as its new Chief Scientific Officer (CSO).