28/01/2022 | Ingredients
Puratos introduces fresh new identity
The Puratos Group, one of the global leaders in bakery, patisserie and chocolate ingredients and services, has unveiled its new brand identity, featuring a new logo, house colours and the tagline "Food Innovation for Good".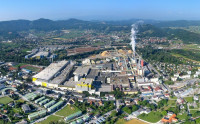 26/01/2022 | Packaging
Pack Expo East 2022: Exhibit sales trending upward
With a little over two months until it's open, current exhibitor numbers position Pack Expo East (21 to 23 March 2022, Philadelphia) as one of the best ways to see technology in action from over 400 exhibiting companies.
26/01/2022 | Industry, International
Barry Callebaut Group reports strong volume growth
The Barry Callebaut Group achieved strong sales volume growth of 8.9% to 610,048 tonnes during the first three months of fiscal year 2021/22 (ended November 30, 2021).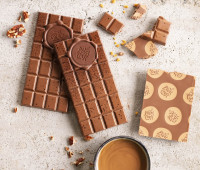 25/01/2022 | Packaging
Südpack's new website is online
A new design, simple navigation and real added value: Since January 2022, Südpack has been online with its new website, one that shall set new standards in communication, particularly in terms of user-friendliness and the depth of information.