02/04/2020 | Ingredients, Trade Fair
Vitafoods launches Digital Week for online innovation experience
Vitafoods has announced it will be hosting a Digital Week (11 to 15 May 2020) dedicated to supporting and inspiring the nutraceutical industry by giving exclusive access to the latest science, insight and trends.
02/04/2020 | Packaging
Statement from Horst Bittermann, President of Pro Carton
In view of the current crisis with Covid-19, Horst Bittermann, Marketing Manager of Mayr-Melnhof Karton and President of Pro Carton, the European Association of the Carton and Cartonboard Manufacturers, makes an appeal to the branch.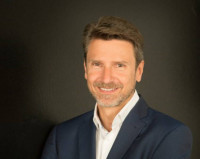 01/04/2020 | Packaging, Particulars, Technology
Change of Directorship at Fraunhofer IVV
As of 1 April 2020, Prof. Andrea Büttner is the new Executive Director of the Fraunhofer Institute for Process Engineering and Packaging IVV in Freising. Prof. Büttner joined Prof. Horst-Christian Langowski as Co-Director of the Institute on 1 November 2019, and now takes over the full role as Executive Director following his retirement on 31 March 2020.